Podcast about (international) student life at JADS. New episode is online now!
Posted on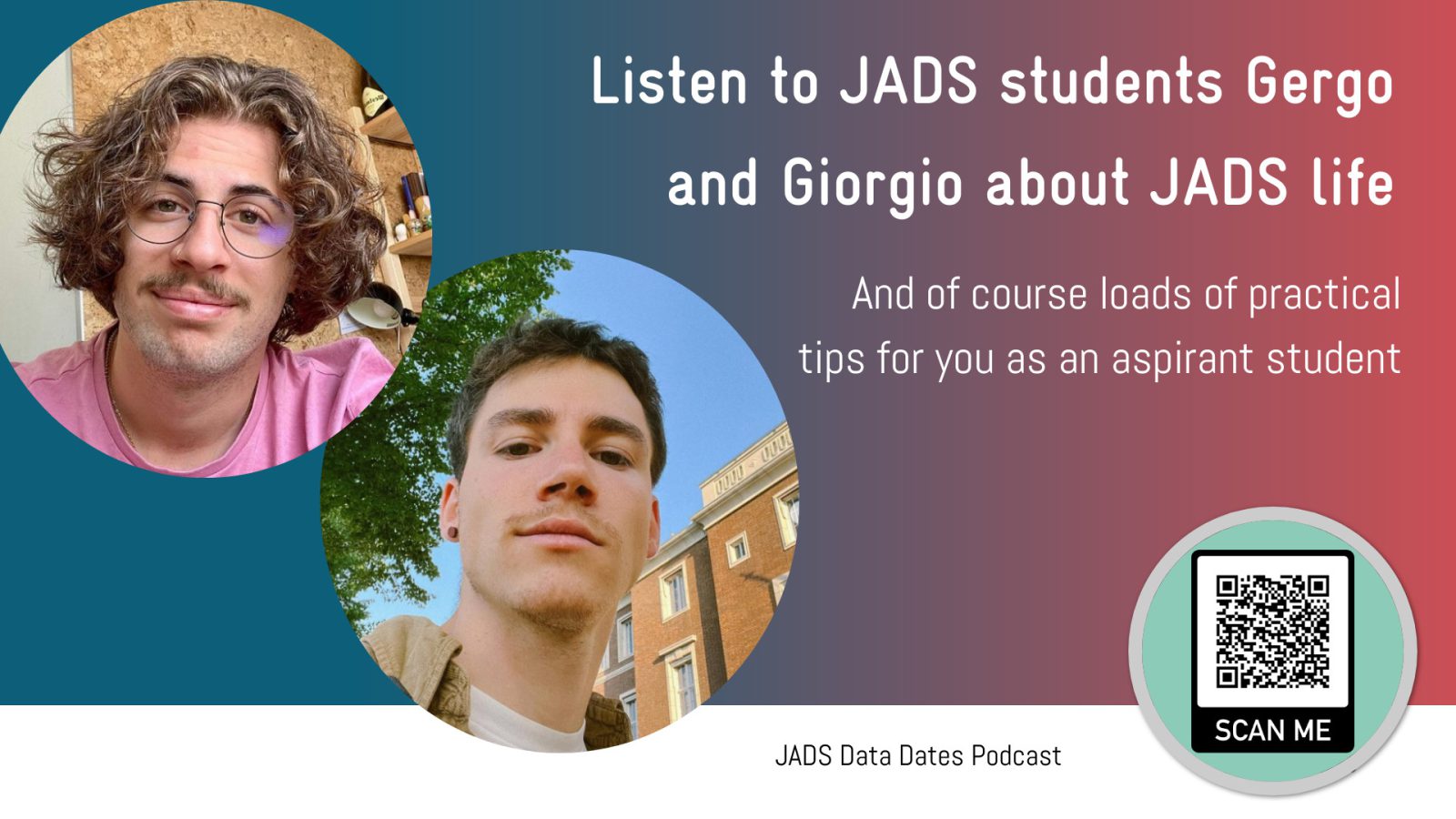 In this episode of the Data Dates podcast, we talk with two international Master students at JADS. Why did they choose to study abroad and come to the Netherlands? And why JADS? Does the Master's Program Data Science in Business and Entrepreneurship offer them what they are looking for?
And of course loads of practical tips for you as an aspirant student:
how to find a room in the Netherlands?;
how to earn money with a side job?;
the Dutch cuisine (or the lack of it ;-))
how to meet new (international) people?
how is studying abroad in the Netherlands?
who is Nigel?
and how to be able to receive student benefits like free public transport?
Guests in this episode:
Gergő Bocsárdi (second year Master student data science at JADS) and
Giorgio Marini (pre-Master and first year Master student data science at JADS)
Hosted by Fabian Kok (Alumni JADS and Data Scientist at work).
Previous episodes
Curious about all Data Dates Episodes? Check them all via our dedicated Data Dates Podcast page.
In the Data Dates podcast, made by JADS, guests who work or study in the field of data science are interviewed about their vision on data science. During these compelling conversations, our guests open up about their personal experiences in the data science world: successes, failures, struggles, surprises and anecdotes.